Netflix In Russia (And The CIS) - The Real Picture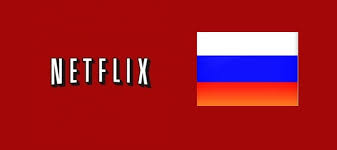 Netflix has recently announced its entry into the Russian market, estimating it to be around 80M people (or potentially over $9B in annual revenues). The company also expanded into Ukraine and will likely capture the entire CIS region in the near future. I would like to point out a few problems that Netflix will have to struggle with. The issues are not common to the company's home market.
Issue #1: Continuous Copyright Infringement
We have all been there: watching movies online, downloading songs, software, any sort of digital content. This happens everywhere. But in Russia and the CIS it is different: it is the way people live. They download operating systems, antiviruses, programs, books, movies, etc. - basically, anything they want. In fact, I think the only reason why I actually buy certain programs is that I want to make sure they do not contain viruses and that I can get support in case something goes wrong. However, if I want to watch a movie, I can go to HDrezka.ru or any similar website the Google offers me after I type in "watch free movies online" in Russian in the search box.
If I am lazy, I will watch movies or listen to audio on VK.com, the most popular social network in the Eastern Europe and CIS. Actually, it is way more fun than Facebook - a more user-friendly interface, a lot more public pages, content, games, and so on. Moreover, I do not own a TV. I have not watched TV for ages because I do not need to - the Internet has everything I need at the tip of my fingers. I do not see how Netflix will be beneficial for me and for millions of other people of my age who have similar habits. Quality? I can get HD movies both in English and in translation. The same goes for TV series like Game of Thrones, House of Cards, Silicon Valley, etc. If I want to have a unique experience, I will go to the movies with my friends or by myself. The ticket, the soda, and the pop-corn will cost me less than $10.
Torrents are another story. I have not visited the torrents sites a lot because I do not play video games or use various software a lot. But you wanted to download a game or Photoshop for free, you would visit rutracker.org. There have been cases of torrents sites closures but this has been rather infrequent. Recently, the authorities have decided to close rutracker.org forever. However, the website's administration gave users the instructions as to how to bypass the regulatory restrictions and have access to the desired content:

(Source: Rutracker.org)
On VK.com, authors file complaints about copyright infringements on a daily basis, and videos, audios, and other contents gets removed upon their request, only to be uploaded back on the website a few days later. Seems the an unsolvable problem, doesn't it?
Well, as Russia is slowly but steadily becoming a developed country, people, especially in the big cities, start to care more about quality than access. In other words, they care to watch HD movies or get licensed software even if it costs a little bit of money. The problem with free movies websites is that they are stuffed with online advertising, which is irritating, to say the least. Unlicensed software may contain viruses, have bugs, and lack manufacturer's support. Hence, spending a few dollars per month on high quality content is something people are now willing to do. Also, the younger generation seems to understand that content authors should be compensated in one way or another. Thus, paying for a song or a movie is often considered as "charity", so that good content makers continue producing high quality services (i.e. "they have to feed themselves, too"). Hence, a compromise has been found: people may a small amount of money for high quality, while content makers employ mass market strategies (i.e. making money on high volume and low margins).
I know for a fact that Netflix provides high quality video content to its subscribers. However, in Russia, it is not the only company that provides this product for a fee.
Issue #2: Existing Market Participants
Netflix is not bringing anything new into Russia: there is an existing video streaming market, estimated to be a $146M, as the data below show:
(Source: RosBusinessConsulting)
As you can see, the market is pretty fragmented in the moment with no company having a drastic advantage in market share. Moreover, these players offer great bundles are very reasonable prices and have a lot of local experience. Some of them are owned by private equity funds, which brought in Western expertise and culture. In short, Netflix is facing a stiff competition on the Russian market. The competition is very mature and well-educated in the matters of marketing, technology, and customer service. And their product pricing is more appealing to the Russian consumers.
On the other hand, Netflix can quickly grow with an M&A strategy. The strategy will give the international company a local edge and help maintain reasonable product pricing. The deals will likely succeed for two reasons:
(1) The current owners would love to sell in the current economic environment, especially if the deal is priced in USD;
(2) The regulatory environment is pretty relaxed: a deal will unlikely be broken by the anti-monopoly legislation.
By buying out Ivi and Okko, Netflix will immediately have a 25% market share effortlessly. The company should think about it closely.
Issue #3: Economy
Netflix is going to face two big issues in Russia financially:
(1) Consumer spending is going down as real incomes are dropping due to increasing unemployment and wage cuts;
(2) Russian currency, the Ruble, is very unstable and currently achieved all-time lows against the USD (about 75 Rubles per USD - its was about 30 Rubles per USD two years ago). Economic sanctions and dropping energy prices have hurt both the real economy and the exchange rates.
Paying about $120 per year is quite costly for most Russians. This approximately represents 2% of annual income per person. In contrast, in the US, this figure would be below 0.25%. Also, keep in mind that the Russians have free alternatives to Netflix. Besides, the major competitors are charging about 50% less on an annual basis.
Economically, things are unlikely to get better in the next several years, unless the oil price returns to a level of $100 per barrel and/or the economic sanctions against the government officials get partially/fully lifted. Netflix is entering the Russian market at the worst possible time.

I will be happy to see Netflix getting several hundred million dollars in sales in Russia over the next five years. This seems to me like a very optimistic scenario. Forget about billions of dollars: the competition is cut-throat, the currency is unstable, and the people's love of free stuff are only the major problems Netflix will have to battle in Russia and the CIS.
Netflix's idea to encompass the entire world sounds very romantic and ambitious. I do not think doing it in practice will be as euphoric as it is on paper.