Make Money With Kohl's: A Great Long-Term Buy
(Source: corporate website)
I recently analyzed Kohl's (KSS) business and financials and posted my results here. My main thesis on this company is that it is a value stock. Despite showing good fundamental results and above-average returns, the stock lost about 20% over the past 52 weeks, underperforming the broader index and some of its peers: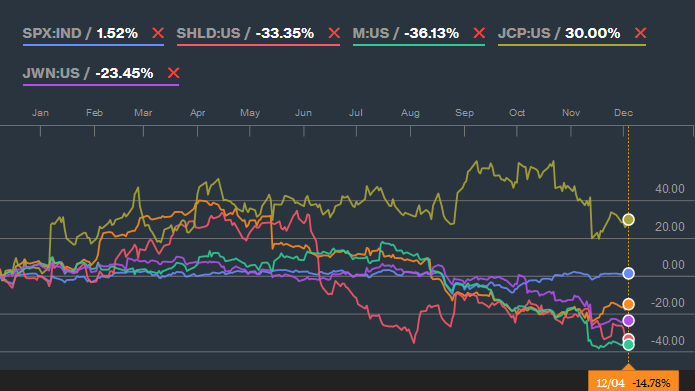 (Source: Bloomberg)
On a comparative basis, Kohl's beats an average industry player in almost every category: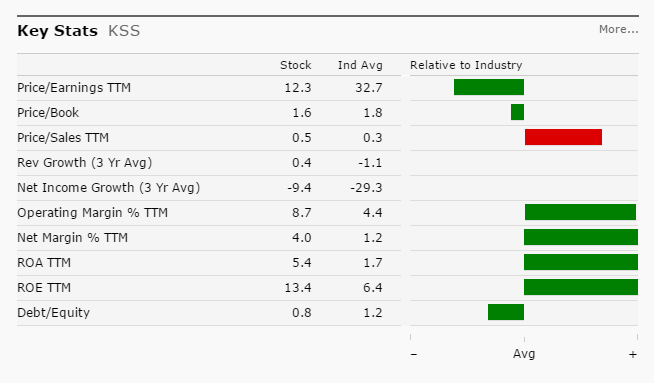 (Source: Morningstar)

The comparative analysis showed that the current EV/EBITDA multiple for the company is about 5.2x, which is lower than both the Retail (Groceries) and Retail (General) industries' average multiples (9.2x and 9.6x, respectively. See the source here). Other ratios, such as P/E, P/S, and P/BV show that Kohl's stock is undervalued by about 40%-50%. 
As a conclusion, I issue a BUY recommendation on the shares of Kohl's Corp. with a target price range of $60 - $90 per share. This represents an average upside opportunity of about 70%. Also keep in mind that the current dividend yield, standing at about 3.7% is very attractive and is poised to increase in the next year.