GoPro Downgraded to $12 Per Share. Now What?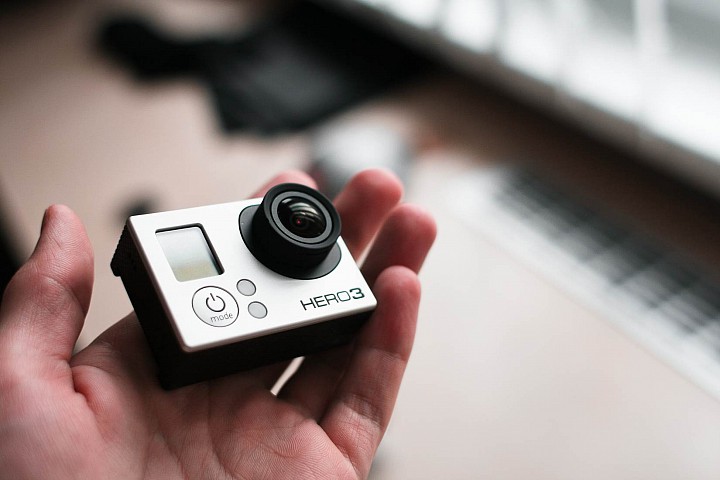 Wall St. analysts seem to constantly be late for lunch. According to Forbes:
"This past Friday, we had Citi downgrade its rating on GoPro from a Buy to a Neutral and cut its price target from $75 to $22 per share".

And:

"In addition, this morning [December 14] we have Morgan Stanley cutting its rating on GoPro from Equal Weight to Underweight and their price target goes to $12 per share from $22 per share previously".
Ouch!
Well, the good news is that GoPro's shares are up over 5% today on average volume and closed at $18.82 (hitting over $19 during the trading session):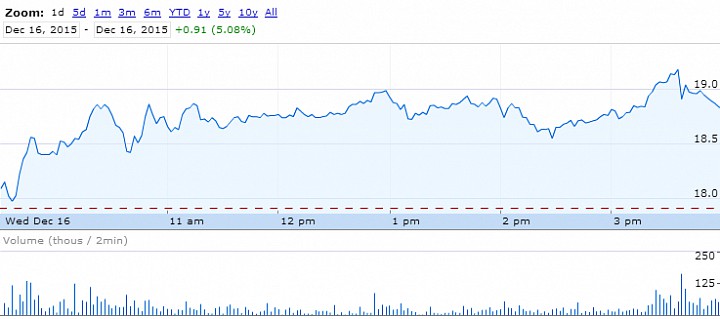 (Source: Google Finance)
I always put Wall St. analysts' recommendation to test and often do my own rigorous analysis, as I did recently on GoPro's shares. These guys seem to just follow the crowd trying to explain what happened instead of trying to forecast the price. I bet now they are praying that the stock will continue lower. I also bet that GoPro's management is doing everything to increase sales and margins. To me, this seems like the situation when one person is trying to prove the majority wrong, and I think this is exactly what Nick Woodman, CEO of GoPro, is trying to do now. 
My recommendation on GoPro remains a BUY with a target price range of $33-$39 per share for the next 12-24 months. As opposed to the analysts, I am providing a DCF model with the following assumptions:
- Revenue CAGR of 17% over the next seven years which is 4x lower than the historical average;
- Constant gross profit margin of 47%;
- An unchanging EBIT margin of 32% (a bit higher than the historical rate of ~30%);
- A total investment in net working capital of over $1.6B in the next seven years;
- Total CapEx of ~$300M over the next seven years (vs. a total amount of $100M+ invested in the last five years).
You may agree or disagree with me but I base my investments on numbers, first of all, and then stories.The problem with GoPro is that it is not the same story stock it used to be a year ago. However, its numbers are still there. As long as I see GoPro delivering these numbers on a quarter-on-quarter basis, I am long the stock.