Consider Selling Puts In Fabrinet Following The After-Hours Spike
Farbinet's (FB) shares have exploded today as the stock is up almost 9% after hours: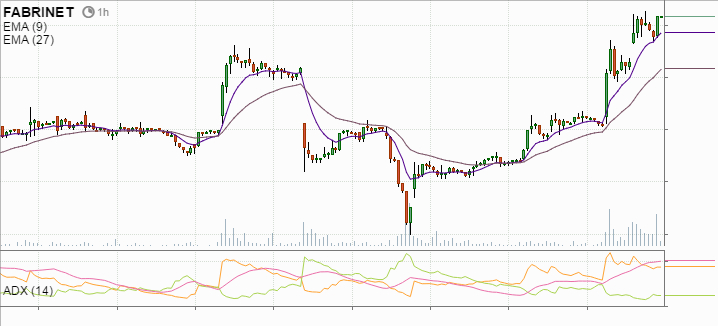 Analysts believe this run-up is the consequence of a great earnings report today:


(Source: investors.com)
As a result, Twilio's calls have become more expensive, according to historical implied volatility data: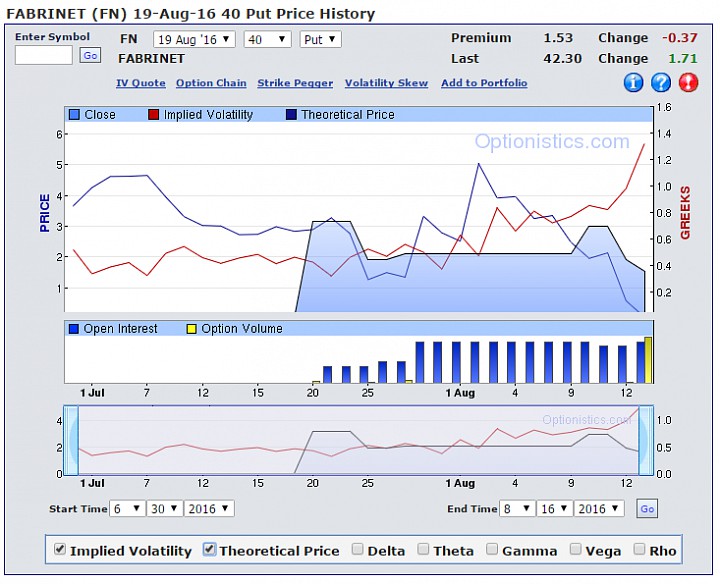 (Source: optionistics.com)
The spike in IV presents a good opportunity to short the options. The risk-return remains above-average, even if we factor in the cost of insuring the downside exposure in a vertical spread trade: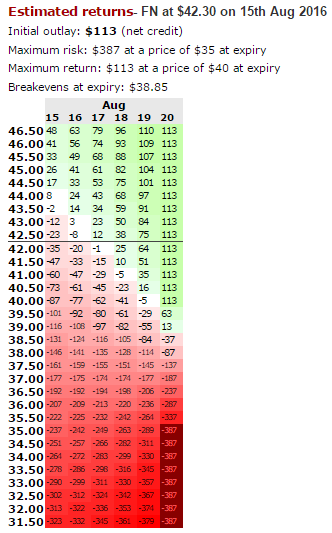 (Source: optionsprofitcalculator.com)
The break-even price for this trade is $38.85, which is around 13% lower than the current market price of the stock. My Black-Scholes-Merton calculator shows that the chance of the stock falling below the break-even level is only around 17%:

(Source: Yahoo Finance. Calculations by author)
The Delta of the call option with the strike price equal to the break-even price signifies the probability of the stock rising above the strike.
Therefore, the chance of success of this trade is around 83%. Coupled with the risk-reward ratio of 1:0.29, this trade presents an interesting opportunity to earn quick cash on the hype around the stock. The mathematical expectation of this trade is therefore around $30 per contract. I think this one is definitely a winner!