Buy WPP Group FTW
One of the stocks that did very well for me over the last few years has been WPP Group (WPPGY). I wrote a very thorough analysis on them back in June 2013. It has not disappointed investors either fundamentally or in terms of share dynamics.
WPP plc, is a British multinational advertising and public relations company with its main management office in London, England, and its executive office in Dublin, Ireland. It is the world's largest communications services group, employing 179,000 people working in 3,000 offices in 111 countries, according to the company's website.
Since my BUY recommendation in mid-June 2013, the stock gained substantially but then started to track the broader market's performance: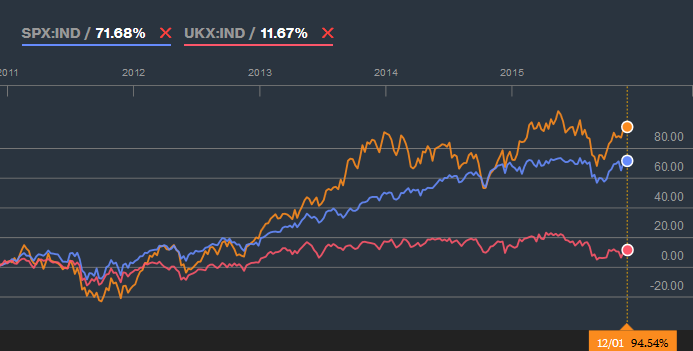 (Source: Bloomberg)
Note the stagnation of the British market illustrated by the performance of the FTSE-100 index.
So what happened to the company in terms of fundamentals since then? Let is dig into the company's financials to see what has changed: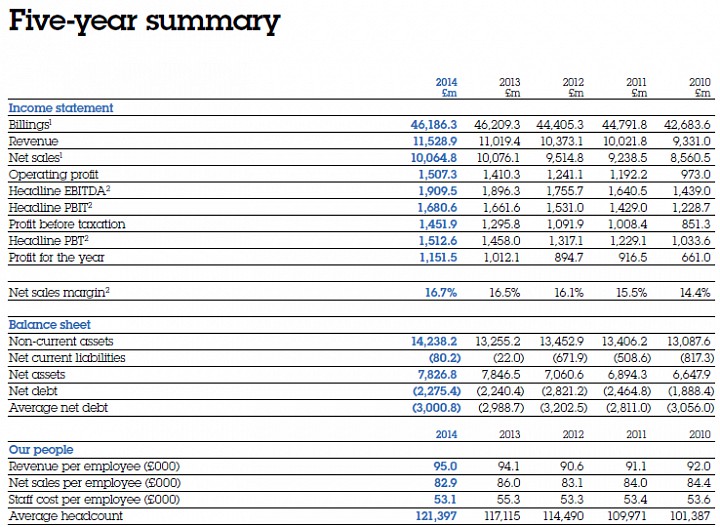 (Source: WPP Investor Relations)
Note: the information is provided in British Pounds.
As you can see, the company now only increased the absolute figures but also improved margins and non-GAAP metrics. Because the actual data confirmed my forecasts, I leave my valuation of the company's equity unchanged: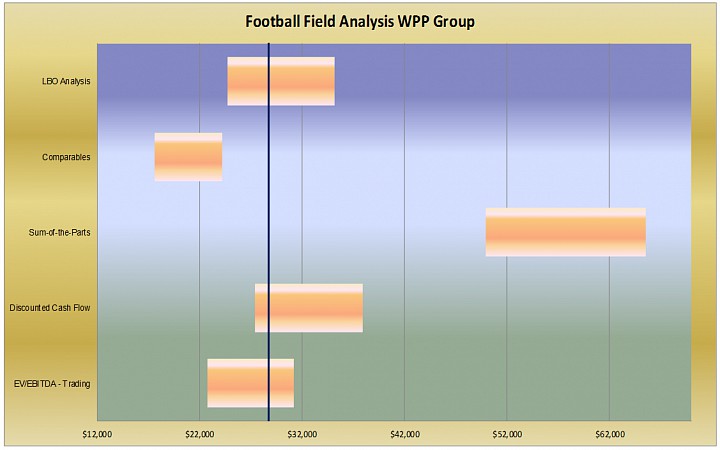 (Source: Seeking Alpha)
The above football chart can be translated into per-share values. According to the figures, the fair value range is between $120 - $150 per share, although investors should also consider a tax discount associated with the fact the WPP is a holding company (i.e. if the holding wanted to sell a subsidiary, it would incur taxes on the realized profits. In the UK, it is 21%). Also, check out the company's recent Q3 report to see how WPP has been doing in the short-term.
What I also like about the company is the dividends: the current yield is ~2.8%. Keep in mind, however, that the dividends are paid twice a year, not quarterly. The good news is that they are not subject to withholding taxes for non-residents.
Overall, I rate WPPGY as a long-term BUY with a target price range north of $120 per share. I suggest that prospective investors study the company's annual report to assess risks and scrutinize its financials, especially its Cash Flow statement.