Wine Lovers, Look At This Oregon Vineyard From A Long-Term Investor's Perspective
I am really into micro-cap companies whenever I do not cover blue chips and such (this usually happens when the market does not show a lot of volatility). A few months ago, I wrote an article about a small wine producer located in Oregon. The company's name is Willamette Valley Vineyards, Inc. (WVVI). Back then, I set a target price range of $8.00 - $8.50 per share. The stock is currently trading at $6.60 per share. This means that there is a significant upside opportunity in the next 12 - 24 months. I would like to point out a few reasons why I think the company can deliver significant returns for its shareholders.
(1) Solid Financials
I would like to show the readers some of the company's financial records compiled over the years: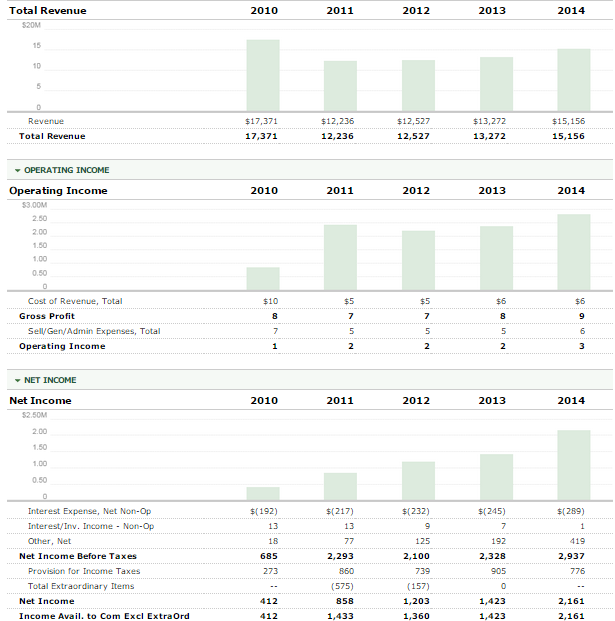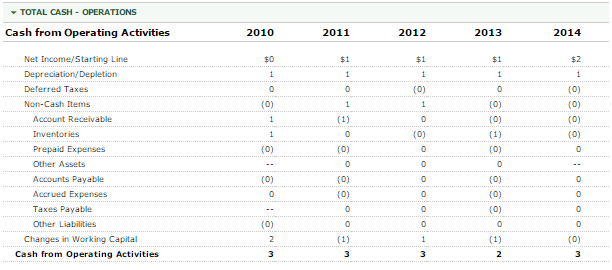 (Source: TD Waterhouse)
The company with a market cap of only $35M has generated healthy operating cash flows over the last 5 years. Data show that most of the money went into CapEx. The latest balance sheet figures demonstrate that WVVI is strong financially: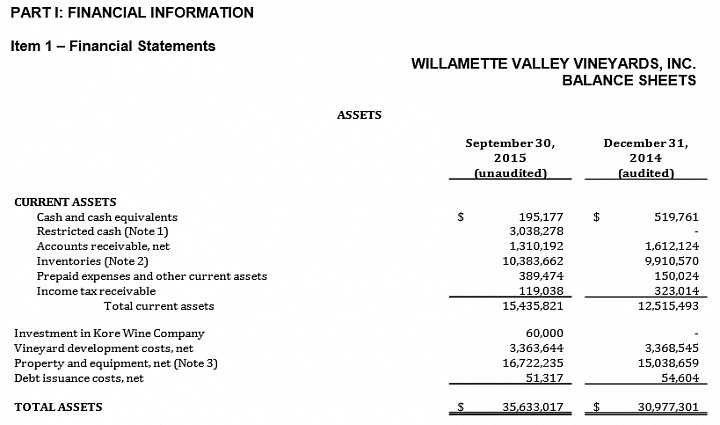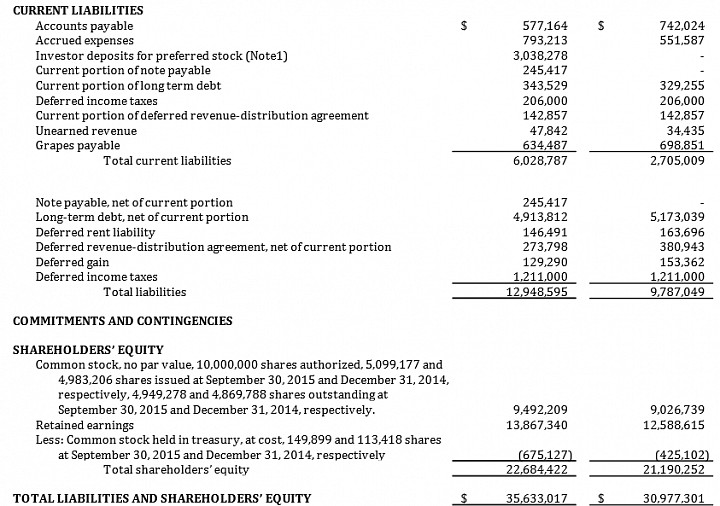 Leverage and liquidity ratios are evidently in balance. Quick calculations show that the company has expanded its working capital over the last twelve months. The main reason behind it is: WVVI is growing.
(2) Solid Growth Plans
What I liked the most about this company in my initial analysis is its growth plans (outlined in the latest 10-K report). Essentially, WVVI wants to increase its production by about 30% in the next three years. Keep in mind that this will help utilize the current capacity to about 100%. The latest report states that:
The Company's Winery and production facilities are capable of efficiently producing up to 132,000 cases (314,000 gallons) of wine per year, depending on the type of wine produced. In 2014, the Winery produced approximately 271,300 gallons (108,958 cases) from its 2012 and 2013 harvest. The Company expects to produce approximately 286,000 gallons in 2015 (120,100 cases) from its 2013 and 2014 harvests.
Evidently, there is a lot of room to grow in years to come. At the present time, the company is raising ~$5.5M in preferred shares in order to fund the following activities:
We are presently planning to use capital raised in this offering to support the Company's development and construction of a winery and tasting room in the Eola Hills near Hopewell, Oregon for purposes of making small lots of high quality Pinot noir and Chardonnay, and a vineyard development and winery to showcase small lots of high quality Cabernet Sauvignon and other Bordeaux varieties near Walla Walla, Washington. A portion of the proceeds also may be used to plant Pinot noir and Pinot gris on land the Company owns east of Gaston, Oregon. These projects are underway, and the proceeds of this offering are intended to accelerate their completion, but the projects are not contingent upon the success of this offering. Moreover, the estimated aggregate remaining capital cost of these projects, in the aggregate, is approximately $5.6 million, which is equal to the estimated net proceeds of this offering; however, we cannot offer assurances that the ultimate capital investment will be equal to the offering proceeds.
(Source: Prospectus)
The balance sheet shows that the company has already raised over $3M since August 2015. I expect the offering to be successful:

In August 2015, the Company commenced a public offering of Series A Redeemable Preferred Stock. As of September 30, 2015 the Company held sufficient subscriptions to list the preferred stock on the NASDAQ (NBI) and subsequent to the close of the third quarter listed it under the trading symbol WVVIP.
(Source: Press Release)
The expansion of production will deliver at least two things: (1) increase in revenue and (2) cut production costs and raise gross profit and other margins. 

(3) Conservative valuation
In the meantime, quarterly results show that the company is steadily growing revenue (+4.2% year-over-year) and gross profit (+5.5% year-over-year). In fiscal 2014, WVVI's EBITDA amounted to $4.3M, while the last-twelve-months' EBITDA is equal to about $4.58M. In my DCF model, I expect EBITDA of $4.7M - $4.8M for fiscal 2015: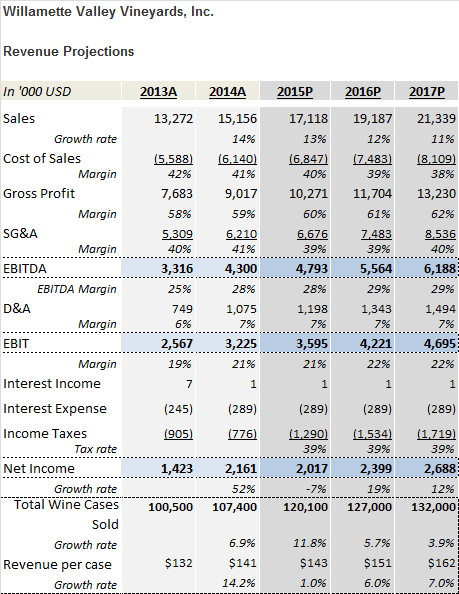 (Source: author's DCF Model)
Based on these projections, the company's fair value is estimated to be at $34M - $36M (using a 10% discount rate and an EV/EBITDA multiple of 8.5x). Readers see more information in the Excel file. Based on this information, the company's shares currently offer a decent margin of safety: the current multiple is marginally higher, while the discount rate is lower.
Overall, I really like the company's short-term strategy, which is expansion-oriented. The company has a strong balance sheet and can afford to fund the venture. The successful fund raising through preferred shares demonstrates that there is demand for the company's stock. WVVI has had a long history of steady growth, which, I believe, is going to accelerate once the production becomes optimal.